There are few places in the United States that are as pretty and majestic as downtown Charleston, SC. With the perfect mix of places to see, things to do, and unbelievable dining who wouldn't want to live in downtown Charleston?
Houses for sale in downtown Charleston SC
don't come cheap. Especially anything that is really nice, and living downtown comes with its own set of challenges. It's no mystery that we get a lot of rain here in the South and that rain coupled with a city that is just at or below sea level has its inherent problems. Flooding. Although the city has done a lot to help curb the problem of flooding but there is still a ways to go.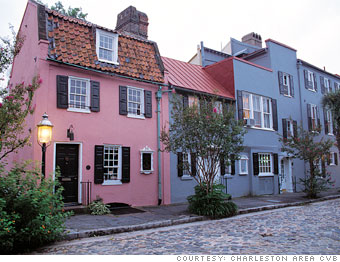 So.. Next question if you want to live in Downtown Charleston is what kind of home do you want to buy? So many people love the historic charm of such an old city, but homes this old have issues, and there aren't a lot of
new construction homes in downtown Charleston
that come on the market regularly. Good news... there are some new developers that have come to the area making purchases and building new in
real estate downtown Charleston, SC
. Another large factor to consider when thinking about buying
homes in Charleston SC
is the parking. As with most metropolitan living, parking comes at a premium. Many homes downtown do not have "off street" parking so your car will always be parked near the curb on the street versus your own drive way. No.. there are no such things as a garage in downtown Charleston, SC. Just to have your own drive way is luxury alone. That's why a lot of buyers coming to the area consider
condos in downtown Charleston, SC
. The only kind of garage you will find in downtown Charleston homes is with completely renovated multi-million $$ mansions or a parking garage associated with a condo.
Lastly; is where in downtown Charleston, SC to live? There are different
boroughs of downtown Charleston SC
all with their own set of charming qualities and features.